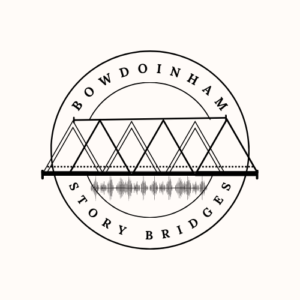 Linwood Rideout, interviewed here in 1983, described the significance of the Ice Cutting industry in Bowdoinham that began around 1850. Among other reasons, the money earned cutting ice helped families survive the lean months.
Press play to hear Linwood Rideout explain.
Here is Linwood with his son Mark, surrounded by his collection of duck decoys.